Record information registered in kintone can be output to the form. Since the form uses a report engine, it is possible to create any format.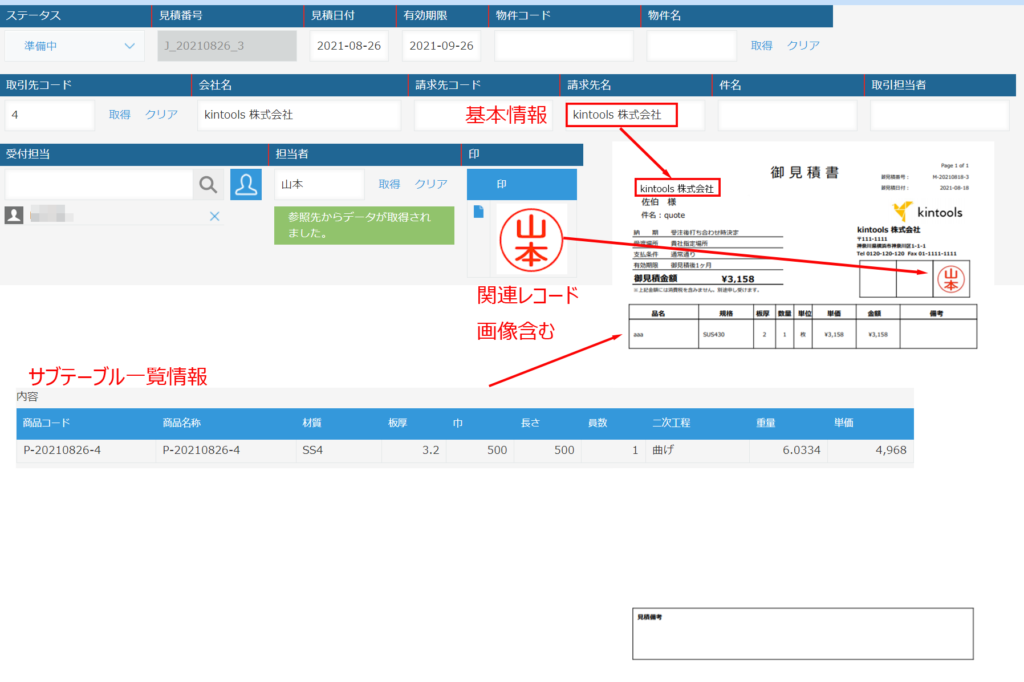 Report engine for kintone
Generally, kintone form printing is to upload PDF and paste information on it, but if that is not enough and it is difficult to adjust the settings, please consider kintone, which is linked with the report engine. Please contact us for details.
Inquiry